Jesteśmy kreatywni

Nie boimy się innowacyjnych rozwiązań

Jesteśmy profesjonalni

Świadczymy usługi na najwyższym poziomie

Jesteśmy otwarci na współpracę

Dostosowujemy się do potrzeb Klienta
Galiński & Kleina Law Firm – About Us
Galinski & Kleina Law Firm is a legal and tax advisory company firm created by legal counsels operating in the legal services market since 2007, in response to the needs of customers expecting highest quality service, exceptional standards of communication, availability and efficiency combined with competitive terms and conditions of cooperation. We are a team of professionals with big experience offering comprehensive legal services to business clients and individuals. We specialize in tax consulting, through which we provide advice, prepare opinions, as well as represent clients during tax proceedings.
Our aims
Working in local law firms taught us caring about the interests of each Customer. Our previous professional practice included providing tax and legal advisory for entrepreneurs, as well as legal services for individuals. Success of our Customer is our success. We understand that in business it is essential to achieve the results ,therefore while we provide advisory services to our Customers, we try to take into consideration not only legal, but also economical solutions. We are lawyers who have gained rich experience in the field of day to day practice of Polish courts, administrative and tax bodies. As a result, our solutions provide Customers with the optimal use of existing legal regulations and at the same time we can ensure highest level of legal security.
Cooperation
We strive to ensure that the cooperation with our Customers in executed in partnership manner. Customers are regularly informed about actions undertaken on their behalf and strategic decisions are in each case the result of arrangements made with them. While advising Customers, we are looking for solutions that go beyond the scheme, which is why we appreciate the cooperation of those who are not in the business for a long time but whose innovative ideas that deserve recognition.
Contact us on-line
Contact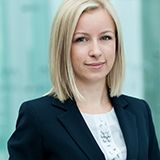 Joanna Kleina
Legal Counsel
e-mail: jkleina@gklaw.pl
tel: + 48 600 97 88 69
Paweł Galiński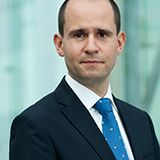 Legal Counsel
e-mail: pgalinski@gklaw.pl
tel: + 48 608 31 17 04